Update V1.1 - Smooth Scrolling, Better Aiming
---
Did the game make you sick in version 1.0? You're in luck! The main hurdle players faced trying to play this game has been fixed.
What do I mean by that? Well, have a look at these two screenshots: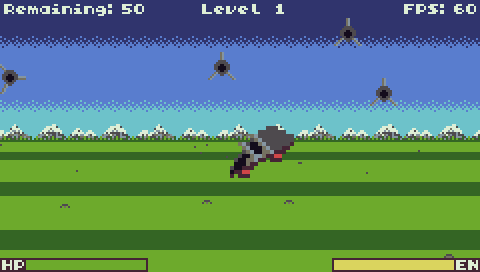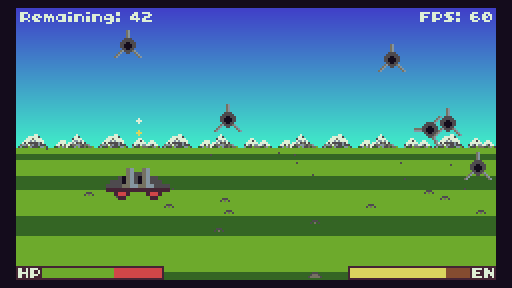 As you should be able to see, the new version of the game has a much, MUCH more reasonable ground scrolling. Additionally, I've added a smooth sky gradient replacing my old hand-painted dithering sky. A nice side-effect of this is that the game seems a lot more colorful and alive now.
Changelog:
Improvement of ground scrolling (MUCH smoother now)
Sky gradient added (Replaces the old dithered hand-painted sky)
Crosshair added
Option whether you are inverting the Y-axis is now saved properly
Migration from TIC-80's 0.40.7 to 0.70.6
Minor code improvements
Files
MainFighter (HTML5)
Play in browser
Dec 22, 2018
MainFighter (Windows)
2 MB
Dec 22, 2018
MainFighter (TIC-80 Cartridge)
25 kB
Dec 22, 2018